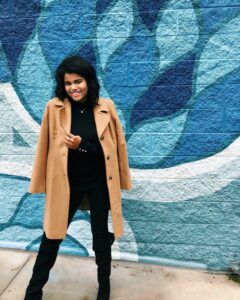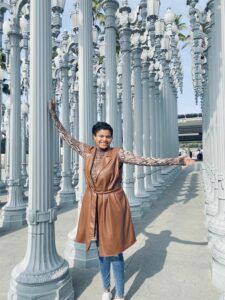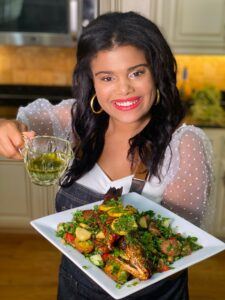 I'm Ava Bell Taylor and welcome to Cooking with Flava with Ava! 
Cooking with Flava with Ava started in my parents' kitchen during the beginning of the pandemic. Since then I've moved into my own kitchen as well as traveled abroad to the Dominican Republic for a special beach episode! With Cooking with Flava with Ava, I want to show you can make delicious and flavorful recipes at home! I specialize in dairy free southern comfort food. However, I have recently turned vegan and decided to bring that same flavor to vegan friendly dishes such as the best vegan mac & cheese and fried chicken and waffles that will fool any of your friends and have them begging for more!
When I'm not cooking, you can find me with my fur babies Lilo and Max, in the ceramics studio or volunteering with my three favorite organizations: Paws Atlanta animal shelter which is the longest open no kill animal shelter in Atlanta, Stride Inc. which offers horse therapy to special needs kids and adults, and Paint Love which brings art to children, schools and communities in the Atlanta area that are in need. I am also publishing my first kid's book this December!
It's important to me to not only share flavor but also information about the food we put into our bodies. With the knowledge I've gained by managing my family's holistic medical practice, its given me a different perspective on food. Food truly is medicine.
Cooking with Flava with Ava is here to show foodies and culinary professionals alike that you don't have to be a professional chef to make mouth watering dishes! Grab your apron, because it's time to get cooking!
Enjoy!
Featured Interview in Voyage ATL
Exploring Life and Business with Ava Bell Taylor of Cooking with Flava with Ava
Winner of NY based Cooking Competition Show
Click below to see me WIN my first ever cooking competition and take home $5,000! This win helped to give me the confidence to start my own cooking show!